As if NBA 2k12 could get any better (well, besides the lockout ending), thanks to some pictures (Spotted at PastaPadre), we are getting some new Trophies and more downloadable content soon.  Check out the details below.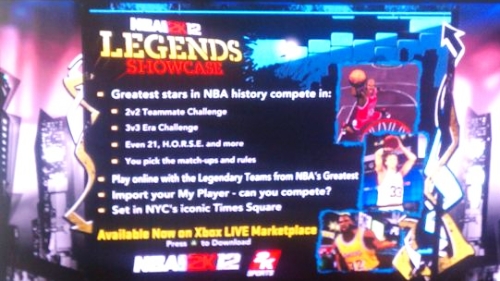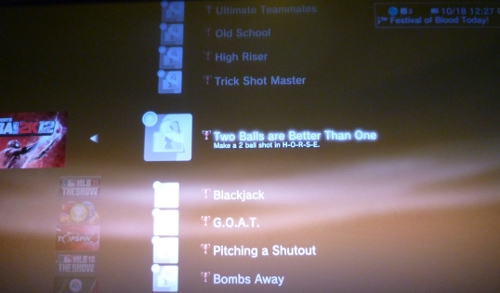 •Ultimate Teammates
Beat the Teammate Challenge without losing a game.
•Old School
Use one of the 1960′s 3-on-3 Era Challenge teams and beat the mode.
•High Riser
Make a shot from the top of the tall building in H-O-R-S-E.
•Trick Shot Master
Win a H-O-R-S-E game against 3 CPU opponents without getting a letter.
•Two Balls are Better Than One
Make a 2 ball shot in H-O-R-S-E.
•Blackjack
Win a Game of 21 against 3 CPU opponents without letting anyone else score.
•G.O.A.T
Use your My Player and beat Michael Jordan in a 1-on-1 pickup game with default settings.
•Pitching a Shutout
Win any 2-on-2 Teammate Challenge game without giving up a point.
•Bombs Away
Win any 3-on-3 Era Challenge game while scoring all your points from beyond the arc.
PREVIOUS: NBA 2k12 Patch released