2011/12 Premier League Champions
Authors- Gyro, O'sRavensTerps
Its almost that time, and the friendly's have begun. But till then we can speculate on what we think is going to happen in the next 9 months.
This is going to be hard to do however, considering we are probably coming off arguably the greatest season in the history of the Premiership. How can the 2012-13 season have the headlines like this past season? City storming out of the gate, only to go ice cold, then pull out the Premiership title in the next to last game. United, uncharacteristically falling apart after having a 9-point lead. Chelsea going from firing their manager and a very disappointing season to defeating the best team in the world (Barcelona) then winning on penalty kicks in Bayern Munich's own stadium. Seriously though, can a single season get better than that?
Well, there are a couple of things that I can tell you that will probably happen.
1. City will not retain the Premier League Title. 
Last year was great for the Blues, no doubt about it. It was their first title since 1966, around 46 year drought. This is a new year however, and the egos in the clubhouse are a little larger. Yes, The Citizens have Sergio Aguero, Yaya Toure, Vincent Kompany, Balotelli, Silva, and so on, and yes they dominated the League at the beginning of last season. But we also remember them struggling on the road, and almost fell out of the skies by the end of March.
Only a complete collapse from their cross-city rivals Manchester United allowed City to sneak the title away. Now don't get me wrong, I'm a City fan, I like watching them play and their style, but I'm also realistic of them. Do I see them not being in the top 3 this season? Hell no, I just don't see them winning the title. I just see a couple of things that I don't like from the club, which in my mind will hurt them in Europe as well. They put a lot of pressure on their full backs, which are top class in the Premier League in my opinion. But teams have exploited them in a couple of games, because City relies on Gael Clichy, Micah Richards, and Pablo Zabaleta to give them their width. Which is great, many clubs in Europe do this. But teams have caused them to hold their fullbacks for defense more than offense, then City because condensed, clustered, and very defensive. Like I said though, City will finish in the top 3, but I don't think they'll win the league.

2. Liverpool will not finish in the Top 4…again. 
Said to be a day away of administration and a couple of bad signings later, Liverpool is becoming a mid table club in England. Which is quite sad, considering that soccer is growing in popularity by the day and one of the most if not the most decorated clubs in England are just not that good. They need new players, let me rephrase that, they need a lot of new players. If I was manager, I would honestly only feel comfortable take 4 players on the first XI into a Premier League match (Reina, Suarez, Enrique, and Agger). Liverpool has picked up 21-year-old Fabio Borini, who has impressed while he was at Serie A Roma. Getting Alberto Aquilani back should help in midfield that showed to be slow and not very technical. I would say that Liverpool is every bit of 6 or 7 players away from being a top 4 team again, while Merseyside rival Everton is getting better everyday.
3. Arsenal will finish in the Top 4. 
With the possibility of their captain, Robin van Persie, leaving to champions Manchester City just like
former teammate Samir Nasri. The Gunners still have a squad capability of finishing in the Top 4. Arsenal signed German international Lukas Podolski and French international Olivier Giroud, who led the French top division last season with 21 goals. This combined with the return of Jack Wilshire, who sort of counts as a new player, considering he missed all of last season due to injury. With young players of the likes of Aaron Ramsey, Alex Oxlade-Chamberlain (DA OX), and Theo Walcott, Arsenal will have a nice squad for many years to come. Of course defensively they are unproven, but I believe they will be better this season. Even with the possibility of losing RVP, I don't see them dropping out of the Top 4. They are, in my opinion, one season away from challenging for league titles year in and out again.
Three Bold Predictions for the next season. 

- Spurs do not finish with in the Top 6 in Andre Villas-Boas's first season. 
Why? They are on the verge of losing their two best players, Luka Modric and Gareth Bale. They have also lost Steven Pienaar to Everton, Giovani dos Santos is supposedly on his way out, and Spurs great Ledley King decided to call it quits before the season began. They have some decent signings coming in, but not enough to put them into the Top 4.

- Robin van Persie will sign a new contract with Arsenal 
How could you possibly turn down 300,000 euros a week? Which is rumored of what he is being offered from Manchester City. I tell you how, he could become an absolute legend in a Arsenal fans eyes. For the last couple of years, The Gunners fan base watched the likes of Cesc Fabregas, Gael Clichy, and Samir Nasri leave their club for more change in their pocketbook. Robin could be the guy that bucked that trend; he could stay on and help lead this young and talented squad. Arsenal will have players to compete in Europe for the next couple of seasons as well as push for titles once again, and Robin will be the focal point of this wave of talent.

- Another good year for promoted teams. 
I don't know if this could be considered a bold prediction, but I'm still going to make it. I really like the teams that came up this past season from the Championship. Southampton became the 2nd team in two years to be double promoted and Reading stormed across the nPowerChampionship scene this past season. West Ham United came up through the playoffs, defeating Blackpool at Wembley to earn the promotion. Couple of teams seem to be on the way down, and should allow this new blood to really make a statement just like Swansea and Norwich did this past year.
EPL Teams to Watch
The 2012-13 EPL is quickly coming around the corner. Of course people will tune in to see Manchester City, Manchester United and Chelsea. But outside of those sides, there are still lots of teams to watch for this upcoming season.
Newcastle- The Magpies of Newcastle last year were a big surprise. Utilizing the lethal combined Senegalese strike force of Demba Ba and Papiss Cisse, they managed to finish fifth in the EPL, doing better than Liverpool and Chelsea. To improve on last season's result, they will need valuable contributions from their talented midfield. Hatem Ben Arfa, Yohan Cabaye and Cheick Tioté will all need to improve from their strong seasons last year if Newcastle wants to sneak a run towards the Champions League. But more important for Newcastle's success will be an improved defense. Despite finishing fifth, they only had a goal differential of +5. For comparison, fourth place Tottenham had a GD of +25, and sixth place Chelsea had +19. That can be attributed to their poor defense. It's obvious that with attacking threats like Cisse and Ba they can hold their own offense quite well, but the reason that they missed a Champions League spot was that poor defense. If Newcastle can improve their defense from last year, that could be the difference between the Champions League and another spot in the Europa League.
Everton- Everton is a curious team. They don't have a wealth of money, nor do they have a true superstar caliber player, yet despite both of these, Everton performed better than their fierce rival, Liverpool, and all together finished a respectable seventh. There was no one or two catalyst players that drove the team to success, like Newcastle with Ba and Cisse. Their top scorer was Croatian international Nikica Jelavic, who was only acquired in January in a transfer and played only ten games for Merseyside's Blues. Everton wins as a team. It sounds cliché, but yet look at the stats. They finished seventh in the league without one player getting ten goals. Blackburn got relegated, yet had their Nigerian striker Yakubu net 17 goals. Their strength is simply just having lots of really good player coming together to make a pretty strong team. Players like Belgian midfielder Marouane Fellaini and left back Leighton Baines all come to together to produce a strong overall side that somehow wins more games than they lose. Also of particular interest to the American audiences is Everton's American keeper Tim Howard. No matter what players Everton has, they produce quality soccer, and are always interesting to watch from a neutral perspective.
Liverpool- This one is just too easy to mention. Last season for Liverpool was pretty much a disaster. Yes, they won the League Cup, but everything else was not a good display at all. They finished a mediocre eighth place, and even let their Merseyside rivals Everton do better than them. They suffered embarrassing performances last season on their famous home ground at Anfield that included drawing with relegated Blackburn and losing to nearly relegated Wigan Athletic. It was a poor season in all aspects, including off the field. They were distracted by the allegation that their star striker, Luis Suarez, racially insulted Manchester United's Patrice Evra for part of the season. But this season Liverpool hopes things can change, and hopefully sparking that is their new manager, Brendan Rodgers. Rodgers is taking the place of Kenny Daglish, who was sacked after a two year attempt at managing Liverpool for the second time in his career. Rodgers brings much needed youth to the manager spot, at the young age of only 39. He earned much acclaim from pundits last season for his job that he did at Swansea. After getting the Welsh side promoted two seasons ago, he was able to lead Swansea to a strong 11th place finish last season, the best finish among the three teams promoted that season. With a new manager, and Clint Dempsey, Liverpool will be a team with something to prove as they try to erase their poor 2011-12 campaign and put together a strong season like many Liverpool squads have done in the past.
Tottenham- Before the kickoff of Champions League Final in Munich, Spurs were going to the Champions League. Fast forward to about two and a half hours later. Didier Drogba, Frank Lampard and everyone else on Chelsea is celebrating, as they had just won the Champions League, and on top of that guaranteed a berth in next year's Champions League. One problem for Tottenham: the Champions League spot Chelsea had nabbed was theirs previously. Now Tottenham must move forward from the sting of losing their Champions League bid to a rival London club. The first step the London side took was to sack their manager, Harry Redknapp. Taking his place with be the former Chelsea manager, Andre Villas-Boas, looking to redeem himself from his disappointing campaign at the Blues. Tottenham also enters with lots of good talent on their side. They have a pair of promising youngsters in the 23 year-old Welshman Gareth Bale, and 22 year-old Kyle Walker. Bale is widely praised for his outstanding play along the wings as an attacking midfielder, and Kyle Walker was voted the best young footballer by his peers earlier this year. Along with the young stars are Tottenham's other attacking threats. Dutch midfielder Rafael van der Vaart and Croatian midfielder Luca Modric are widely renowned for their ability to generate offensive chances for their teammates, and score some goals for themselves. Scoring the goals off of those chances created by Modric and van der Vaart will be Emmanuel Adebayor and Jermaine Defoe. Adebayor, who was loaned to Tottenham last year, had a strong campaign of 17 goals, and will now be with Tottenham full time after signing a new contract. After having their Champions League berth taken away, Tottenham will once again be playing with Champions League aspirations, and if all the talent comes together well, their aspirations could be met.
The Teams that will be in Champions League next season. 
The Top 4 in England is the most important goal that a club could possibly do. Not just the prestige of the competition, but the payday that comes with it is quite amazing. Chelsea winning the competition last year pretty much paid off their acquisition of Eden Hazard.
The team I believe that will win the league next season is: 
Manchester United
Surprise I guess you could say, but this team was very close to their 20th league title last season. The Red Devils will get Nemanja Vidic back from injury, as well as adding Shinji Kagawa. The Red Devils are rumored to pick up a couple of different players, such as Brazilian Lucas Moura and Dutchman Robin van Persie. With the bitterness of the way last season finished, I see the Red Devils to not let it happen again and make the Manchester sky red once again.

The second place team for 2013 is: 
Chelsea 
This team is on the up and up, with the pickups of Eden Hazard and Marko Marin, who wouldn't be excited for this team. With the exit of Didier Drogba, Fernando Torres will have to get back to his old form. Which I think he is getting close to getting back too. To score the dagger against Barcelona, then get the Golden Boot at Euro 2012 has to bring his confidence back to were it used to be. Chelsea is not completely out of the market, and could land another star within the next month and a half.

Coming in at third place is: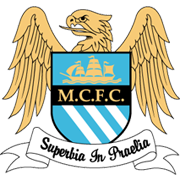 Manchester City

The defending champs will be in title contention for the entire season but I just see them not able to get to the top at the very end. I see them finally falling to the non-stop drama and tabloid trouble that their players get themselves into. Lack of depth could really catch up to them at one point or another, even more of a chance if they make a run in Champions League.
The Final team to come in is:

Arsenal
I really like this team, I mean really really like them. They are just a year away though. We don't know how well Jack Wilshire will come back off his injury. Or if youngster Alex Oxlade-Chamberlain will be able to go at full go for an entire season. With the pickups of Lukas Podolski and Oliver Giroud, this team is in very good shape going into 2013.